Be a Part of the Transformation of Health Care
Become a Health and Wellness Coach
Atlanta, GA Fall 2010
Save $200 when you Register by September 21, 2010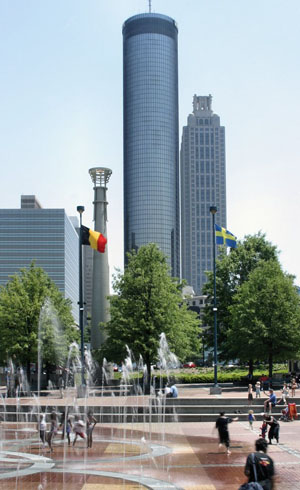 There are many reasons why the Circle of Life Health and Wellness Coach Training is so powerful!

Make money in a rewarding career

Implement in entrepreneurial, corporate, and institutional settings


Empower others to live more fully and on purpose

Increase your own life satisfaction

Make lasting change

Increase your hireability

Add a power tool to your professional skill

Utilize the process with confidence immediately


Communicate more effectively with others
When you empower yourself and take greater ownership of your health, life and destiny, you reap the benefits. Medical research demonstrates that many of the most life threatening diseases are preventable through simple lifestyle changes. Social science shows that setting goals and receiving even minimal support for accountability radically increases the chances for an individual's success. Want to be a part of this transformation, increase your life fulfillment and empower others?

Health Action and Circle of Life Coaching have been at the forefront of this transformation for over 20 years. Our certified Health and Wellness Coaches are working in every venue – hospitals, corporations, specialty clinics and wellness franchises, schools and universities, faith based health ministries, social service agencies, fitness centers, spas, YMCAs and even the military.
Inexpensive, Rapid Turn Around in a Historic, Cosmopolitan Location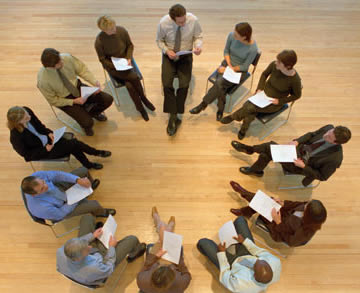 If your intention is to accelerate your career path combined with professional training, in a fun and accessible location, then this training is for you.
The Circle of Life Health and Wellness Coaching System is carefully designed for rapid training and turn around. It is one of the most respected health and wellness coaching systems with three days of training and comprehensive follow-up.
You can launch your practicum on Monday following the training if you wish to accelerate. The comprehensive follow-up is hailed by graduates as awesome and you gain access to our exclusive password limited "Coach Tools" which assist you with templates, graphics, brochure and web copy, research and more.
Many coaching programs cost over $5000, even $10,000 and take a long time to conclude. With the Circle of Life System (also can be called Health Action Coaching) the cost is much less, you can launch your coaching work immediately and you have a year to complete your certification with a number of powerful coaching practice and coach mentoring calls.
The training in Atlanta gives you a low cost rapid start, and a historic yet cosmopolitan destination. Perhaps the funds you save could leverage a personal retreat! We have negotiated group discount rates to maximize your value for an extended stay.
The Circle of Life is a highly effective, holistic Mind-Body Health and Wellness Coaching System originated in 1985. Since 1990 hundreds of Coaches trained in the Circle of Life System have supported thousands of people to create and sustain healthy lifestyles and heal and prevent diverse syndromes and diseases. Health Action Coaching using the Circle of Life System has been used nationally in a wide array of contexts for group support and one-to-one coaching.
This key is the Circle of Life Health Coaching System -- a highly refined, step-by-step, comprehensive lifestyle design process that is easy to learn to use and can be adapted for any population – education, health care, social service, corporate, fitness, military and more.
Who Should Attend
Health Care Professionals
Life Coaches

Support Group Leaders

Therapists and Counselors

Nurses

Chaplains

Social Workers

Teachers

Complementary Medicine Providers

Spa and Fitness Trainers

Entrepreneurs

Retirees and those in career transition
Have specific questions about a Circle of Life Training? A previously recorded teleconference with Circle of Life co-founders Rebecca McLean and Dr. Roger Jahnke is a great resource for "frequently asked questions." Here is a link to that recorded call. If you have any problems streaming the file, or if you still have questions after listening to the call, please e-mail us at info@CircleofLife.net.
Registration for the Circle of Life Health and Wellness Coach Training Fee Includes:
Circle of Life Health and Wellness Coach Training tuition

Comprehensive Circle of Life Coach Training Manual with reproducible forms
Circle of Life Coaching Participant Guide Book
4 (60 minute) follow-up live training conference calls with one of our Circle of Life Trainers; these calls are recorded for your convenience
Pre-recorded education/training calls
8 scheduled Peer Coaching calls, minimum.
Access to Circle of Life "Coach Tools" web page: marketing support materials, PowerPoint, handouts, mind/body self-care practices, and coaching resources
When the Certification requirements are completed, you have the option to be listed on the Circle of Life "Locate A Coach" web page
Access to monthly mentor calls with trainers
Regular coaching support emails from trainers
Early Registration
Through September 21, 2010
Use promo code coach

Registration after September 21, 2010

$2075

$2275
Fee does not include lodging, meals, round trip airfare and ground transportation to and from Atlanta, GA and the Hyatt Place Atlanta/Buckhead, and long distance charges that may apply in participating in live training conference calls, Peer Coaching calls, or monthly mentoring calls with trainers.
Circle of Life Coach Training Schedule
Thursday, October 21 - 7:00 pm to 9:30 pm
Friday, October 22 - 8:00 am to 5:30 pm
Saturday, October 23 - 8:00 am to 5:30 pm
Sunday, October 24 - 8:00 am to 12:30 pm
Reserve Your Lodging
The Hyatt Place Atlanta/Buckhead has reserved a block of rooms at a specially discounted rate for the Circle of Life training. You may make your reservation online using the link provided, or by calling the Hyatt Place directly.
To make your lodging reservation online at the special group rate, please use this link.
When calling to reserve your lodging at Hyatt Place, identify your reservation request as "Circle Of Life training rate" so that you are added to the correct room block and receive your specially discounted room rate.
Make your room reservation by September 21, 2010. Reservation requests received after the cut-off date will be based on availability at the Hotel's prevailing rates. ($144/Thursday; $99/Friday-Saturday)
If you would like additional lodging at the Hyatt Place, up to 2 extra days before the training or departing up to 2 days after completion of the training, you may be eligible for the special group rate. Reservations for additional nights must be made through Mary Beth Sutherlin

(404) 689-6161 ext. 5155

.



$89 for Single/Double
$99 for Triple/Quad
Reservation line is: 888-HYATT-HP (888-492-8847)

Complimentary breakfast and self-parking are included in the room rate. 15% room tax is not included. Check-in is 3 pm; check out is 12 pm.

Available Payment Plan Options
We recognize the flexibility that is sometimes needed in meeting registration costs. To support this, we have made available a 3-Month Pay Plan through October 1, 2010 for a nominal finance and administration fee. To take advantage of this payment plan option, simply register as usual. You will be given the option to select the payment plan option during the registration process.

Note: Your payments will be evenly dispersed over 3 months. The total of all your payments will equal the registration cost plus the applicable finance fee ($75.00 for 3-month plan). Once you enter your credit card information and submit your order, your first payment will be charged immediately.The remaining two payments will be automatically charged to your credit card in 30-day increments.
Cancellation/Refund Policy:
If you need to cancel your participation in a Circle of Life Health and Wellness Coach Training, please contact Health Action at ha@healthaction.net or phone (805) 617-3390.
A full refund of the amount paid, less a $125 processing fee, (and less the portion of the finance fee collected to date of cancellation for Payment Plan Enrollees), will be offered on or before 11:55 pm Pacific Time, Monday, August 23, 2010.
Due to required facility deposits, for cancellations made August 24 2010 through September 20, 2010, the refund is the registration fee less a $350.00 processing fee, (and less the portion of the finance fee collected to date of cancellation for Payment Plan Enrollees).
No refund is available for cancellation if the registrant does not show up for the program, if the registrant leaves the program early, or if the registrant cancels his/her registration after September 20, 2010.
For cancellations after September 20, 2010, a partial credit of tuition ONLY will be offered on a case-by-case basis for extenuating circumstances such as serious illness, accident, death in the family, or family emergency.
Tuition credit toward a comparable Circle of Life Coach Training must be claimed within 2 years of issue date or monies will be forfeited. Circle of Life reserves the right to cancel any program, at any time. Should it be necessary for the Circle of Life to cancel a program, registrants will receive a full refund if a satisfactory alternative is not possible.
About the Training Location - Hyatt Place Atlanta/Buckhead
Hyatt Place Atlanta/Buckhead
3242 Peachtree Road NE
Atlanta, GA 30305, USA


Phone: +1 (404) 869-6161
Fax: +1 (404) 846-8330
Reservations: (888) 492-8847
Located in the heart of uptown Atlanta and only 25 minutes from the Hartsfield Jackson International Airport, the Hyatt Place Atlanta/Buckhead hotel is centrally located near popular area attractions including the Georgia Aquarium, Underground Atlanta, the King Center, and the Atlanta History Center.

We are looking forward to meeting you in this beautiful city, at a wonderful time of year. You will enjoy temperate weather in Atlanta's typically driest month, with highs in the low 70s and lows in the 50s. For ideas on how to spend your time when not in training, visit 50 Fun Things to See and Do in Atlanta.